October 2019 Housing Report – St. George, Utah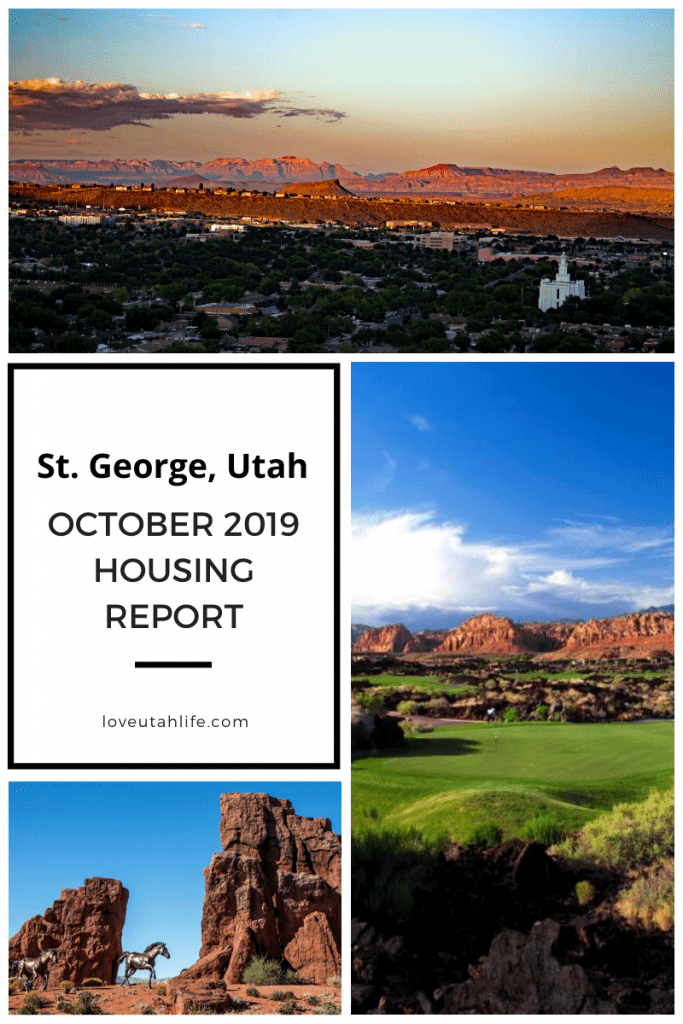 October 2019 Housing Market - What To Know
October is a big month for housing, particularly in St. George, Utah. It's one of the busiest times of the year in Washington County with the St. George Marathon and the Huntsman Senior Games taking place the first couple weeks. I was excited to see the statistics for this year because everyone is watching the market so carefully right now.
The Housing Market Is Leveling
Sales and prices are still up overall year to date, but inventory is also up significantly and homes are taking longer to sale, which indicates the market is starting to level. Here's a bullet list of the key indicators:
Sales are up 2.9% YTD but they actually dropped 3.3% from last October
The median sales price is up 6.89% YTD and October's median sales price was up 3.79%
The absorption rate is up 12.59% YTD, which means there is a lot more inventory this year than there was last year.
The Average Days of market is up 6.9% YTD but down 8.6% for October. Kind of interesting.
Almost every single person I talk to wants to know what is going to happen to the market. I asked my brother, Taylor Prince, with Love Local Real Estate in Las Vegas, Nevada, his thoughts on the current housing market. He's been selling real estate in Clark County, Nevada for almost 20 years. He told me for the last seven U.S. recessions, the housing market only dropped during the last one. Home prices actually increased in all of the other six recessions. Our last recession was directly a result of the housing market, which is not the case with previous recessions.
From Zillow's Economist Jeff Tucker...
"The housing crash during the Great Recession left a lasting impression on our collective memory. But as we look ahead to the next recession, it's important to recognize how unusual the conditions were that caused the last one, and what's different about the housing market today. Rather than abundant homes, we have a shortage of new home supply. Rather than risky borrowers taking on adjustable-rate mortgages, we have buyers with sterling credit scores taking out predictable 30-year fixed-rate mortgages. The housing market is simply much less risky than it was 15 years ago, and our experience in recent localized recessions shows how home prices can weather normal economic headwinds."
I've attached the full Washington County October 2019 Housing Report below.
FLEX MLS Market Summary Report
Bring on 2020!
It's crazy to think we are approaching 2020 and another Q1! St. George, Utah is growing and booming and continues to be a great place to invest in property. What are your thoughts on the current market? I'd love to hear them in the comments below, and if you liked this article, please share with your friends!
Thanks for reading!