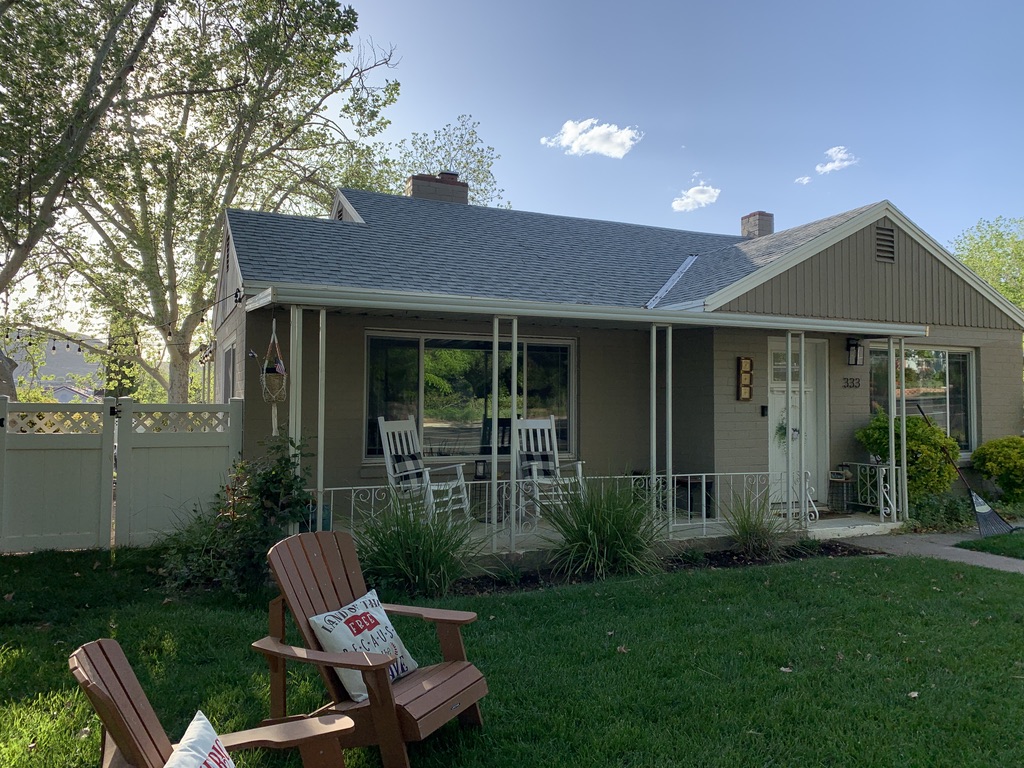 Fully Furnished St. George, Utah Rental Home
If you are looking for a fully furnished St. George, Utah rental home on a short term or long term basis, we think you will love staying in our 1950's cottage.
Located right on north Main Street, our cottage is close to all the best downtown St. George shopping and eating but also within walking distance to some incredible hiking trails and nature parks.
The cottage is just over 1300 square feet and offers two bedrooms and 2 bathrooms. It was built in 1950 and the floorplan is all original (except the bathroom at the back of the house that was added on some time in the 1970's). We have updated many aspects of the finishes but the cottage retains a historic 1950's vibe everyone who enters the doors falls in love with.
Our favorite feature of our fully furnished St. George, Utah rental home is the amazing outdoor spaces. There are huge trees scattered around the property including a producing pecan tree (you'll be able to enjoy fresh pecans in the fall!) and lots of grass to run around on. We provide outdoor seating and a BBQ area. There is also a garden area and additional RV parking at the back of the property. A one car detached garage is available for use as well.
Rates range from $99-$199 a night. a $250 cleaning fee and taxes are additional. Please fill out the contact form below for more information on reserving our cottage and we will be in touch with you shortly.
More pictures coming soon!
Cottage Reservation Request form