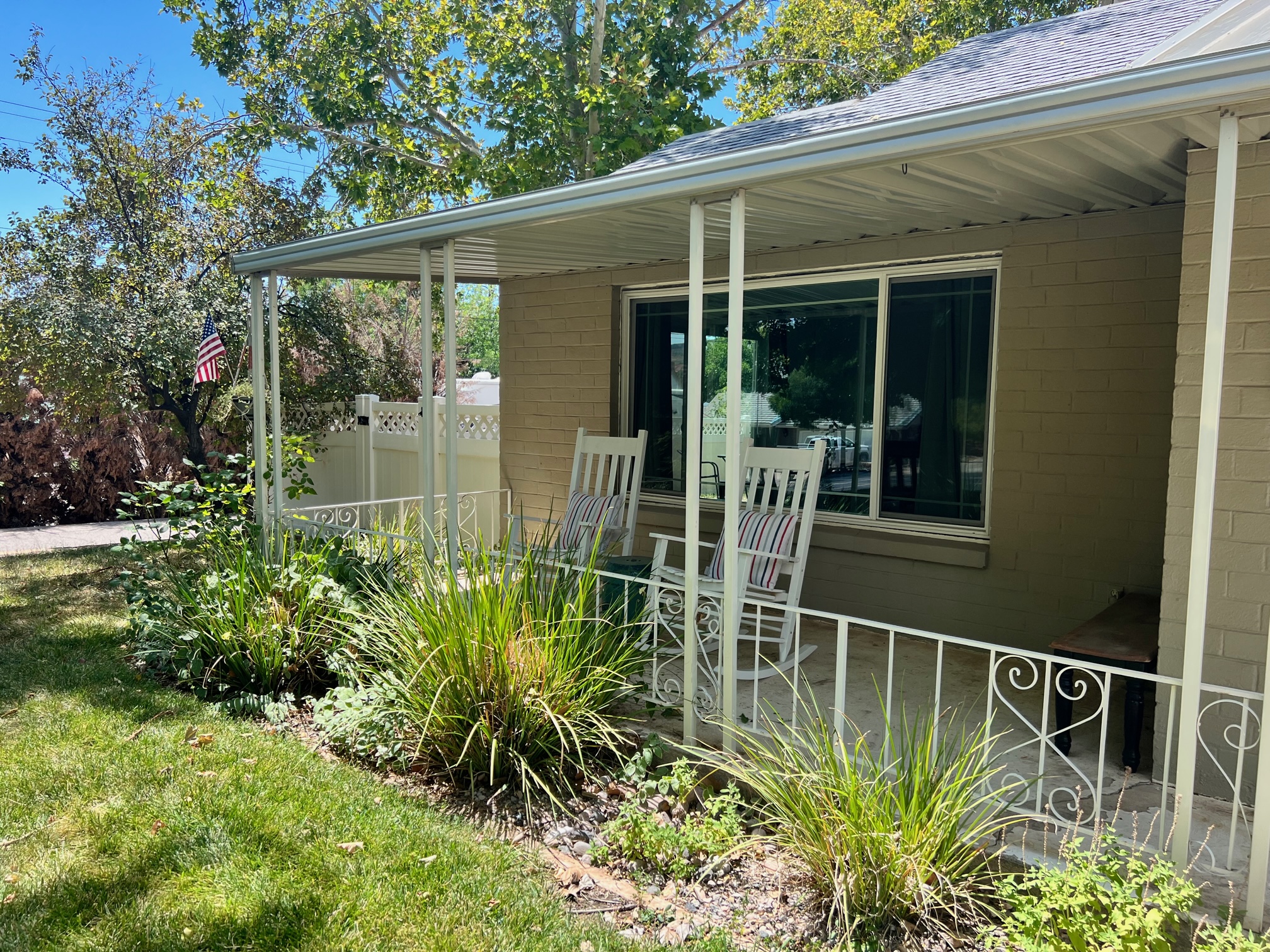 The best St. George Vacation Rental on Hope Hill
Come stay at our St. George vacation rental and you'll understand why love grows best in little houses and life is better under a pecan tree.
Built in 1950 by the Judd family, our cozy cottage has been updated but retains the quaint charm of a home of its time.
Inside the home, two bedrooms and 2 bathrooms will easily accommodate up to 6 guests. With a spacious fully fenced, grassy yard, your pets will be right at home as well.
The downtown location in St. George's historic district is hard to beat. Only 2-3 blocks from the best shopping and eating to the south and a quick hike up Main Street to some of the best hiking at Owen's Loop, City Creek, and Pioneer Park are just some of the reasons everyone loves the downtown area.
If you are looking for an extended stay St. George vacation rental, we think you will love Hope Hill Home.
Take a virtual tour of hope hill home
Thank you so much for visiting Hope Hill Home, the best St. George vacation rental. If you have any more questions, please send us note through the contact form below. We check our email regularly and will be back with you shortly!