The Brooks Nature Park – St. George, Utah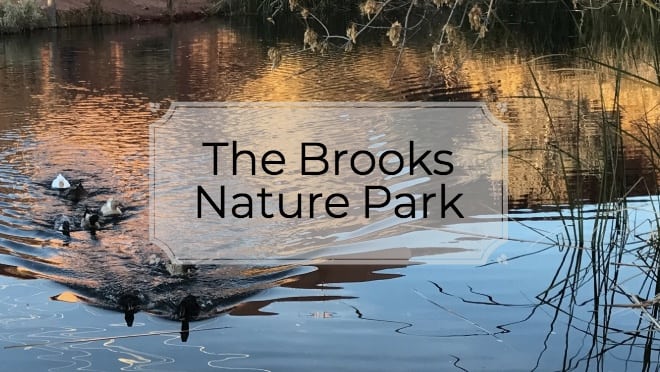 My family loves living in downtown St. George! We can walk to so many great restaurants and venues and parks–it's amazing. We love the big trees, wide streets, and the buzz of urban life. One of our favorite attractions in St. George is the Brooks Nature Park. This park is a hidden gem, located at the very top of Main Street, right under the American Flag on the top of the hill. Here's a few photos I took up there over the years…
Here is a link to the city website for more information about the park: Brooks Nature Park  
You can find tons of interesting information, detailed directions, and how to reserve the picnic pavilion for private events.
Hiking, Mountain Biking, and Sight Seeing in St. George
I love the history of the park…it was the primary water source for all of St. George for many years. It was also donated to the city by my amazing neighbors, the Brooks Family, who owned the property since the first settlers arrived in the valley.
The best time to visit the park in the summer is early in the morning. Other times of year it is beautiful all day long–just bring a hat for sun protection if you decide to go up the trails. There's plenty of shade from the gigantic, old trees all around the duck ponds if you plan on hanging out at the ponds and pavilion.
You can access the Owen's Loop Trail and City Creek Trail for great hiking and mountain biking from the park if you walk up the hill past the duck pond and take the left trail. You can also hike over to Pioneer Park and The Dixie Rock if you walk along the Red Hills Parkway running trail until you reach the underpass. There are so many great adventures on the Red Hills Parkway trails as well…but that will have to wait for another blog post! My husband and I walk these trails frequently and every time we do we are blown away by the beauty of our community.
Tyler Hill at Veritas Funding put together this AMAZING video we shot up at the park. Please feel free to share it on Facebook and Social Media! Brent Stagg, an amazing mortgage lender at Veritas Funding, was so wonderful to help me coordinate this project. If you need to talk to a lender about how much you can qualify or the different types of loans available, give Brent a call. I hope they both know how grateful I am for their help!
Homes For Sale in Downtown St. George
Are you interested in living within walking distance to Historical Downtown St. George? Message me for more information or click on the picture below to receive a list of all the available properties in the area.
Have you been to the Brooks Nature Park? If so, leave a comment and let me know what you love about the park and follow me for all things about life in Utah. I LOVE Utah life and promise you will too!
Thanks for reading,