Opportunity Zone: What you need to know for investing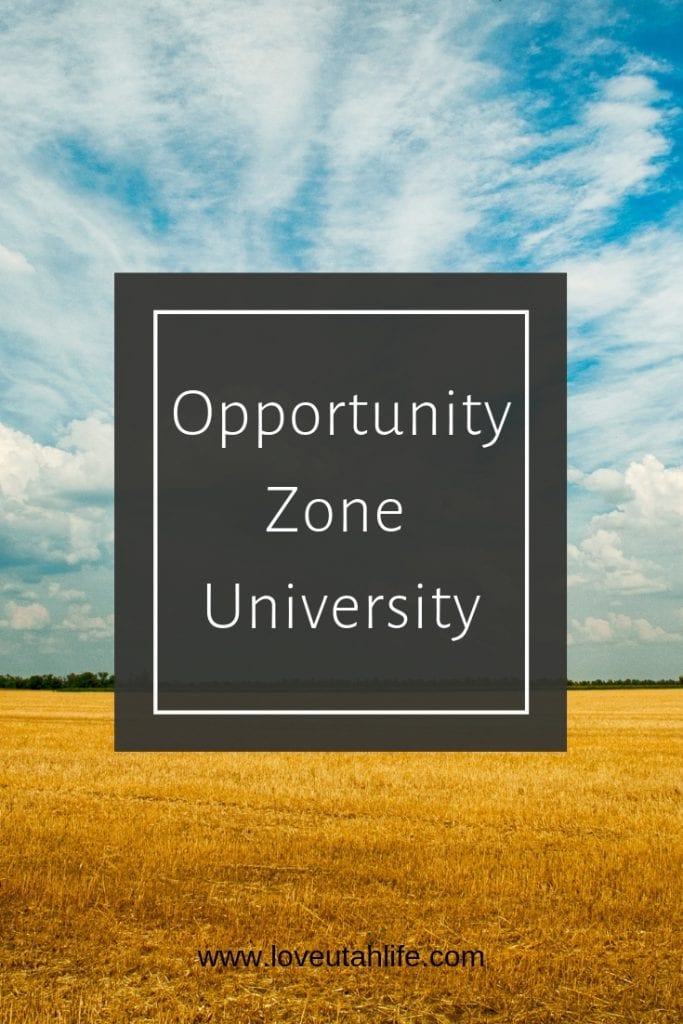 What you need to know about Opportunity Zones
Creation of Opportunity Zones
What is an Opportunity Zone? Added by the Tax Cuts and Jobs Act on December 22, 2017,  an initiative to spur economic growth and development in economically distressed communities nationwide was created. On April 9th, 2018, 18 states announced the first Opportunity Zone areas, with Opportunity Zones in all 50 states as of March, 2019. (IRS.gov)
Purpose of an Opportunity Zone
The purpose of the Opportunity Zone agenda is to spur economic growth and development in distressed areas by providing tax incentives to investors. Investors are able to defer capital gains taxes if they invest their money in a designated Qualified Opportunity Fund. Click here for a list of all commonly asked questions about Opportunity Zones.
Map of Opportunity Zones
Click on the button below to see a map provided by EIG. If you zoom in on areas you can see the states by counties. In Washington County, Utah there is a large section that is designated as an opportunity zone. You can zoom in to see detailed boundaries by streets and landmarks.
Investing in Opportunity Zones
If investing in an "OZ" sounds like the right financial decision for you, the next step will be to meet with your tax advisor and ask them some more in depth questions. Once you know for certain that you would like to invest with a Qualified Fund, find a real estate agent who will help you find the correct property in the correct areas.
Click on the button below for the Opportunity Zoned Commercial properties in the Greater St. George area.
Opportunity Zone Boundaries in St. George, Utah
It was too difficult for me to pick the residential and land properties but if you'd like to contact me I can send you a list by email. It's basically everything east of Bluff Street down to 100 South and then over to 300 east in the middle of St. George and down to I-15. The boundary goes all the way up to Veyo along Highway 18. Ivins and Santa Clara are not included in the boundaries; for the most part everything west of Bluff Street out to the end of Ivins is excluded. The terracotta colored parts of the map is the Opportunity Zoned region.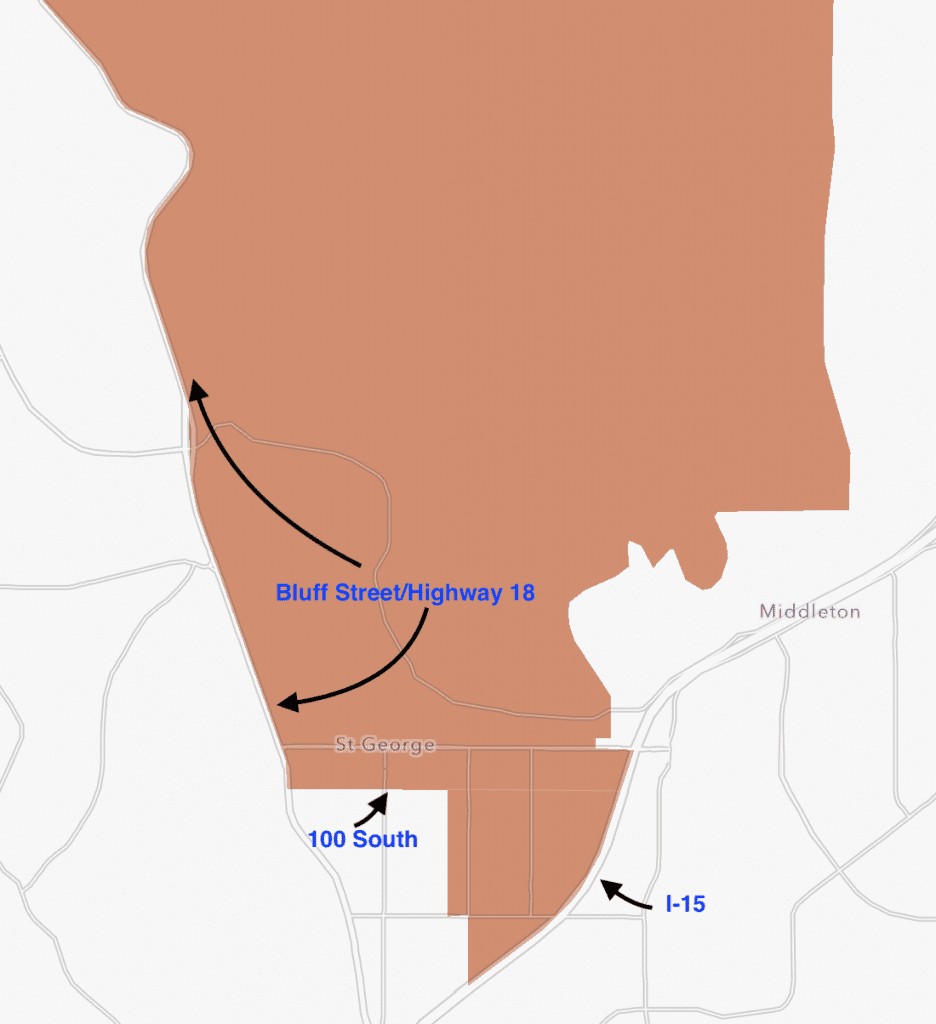 The Future of Investing
What are your thoughts on the new Opportunity Tax incentive? In some ways it reminds me of the USDA Rural Housing program that is an incentive to increase the population in rural areas. However, the Opportunity Zoning seems a bit more vague in my opinion. Investors only have to place their money with a Qualified Opportunity Fund, which then purchases property in the qualified zones. What they do with the property has not been established. There are not requirements that need to be met. It seems like there possibly should have been an even greater tax incentive if improvements were made on the property or a business was established on the property. What are your thoughts? Leave a comment with your insight below. Thank you so much for reading and as always, I'd love for you to share this article on Facebook or Pinterest!