May 2019: St. George, Utah Housing Report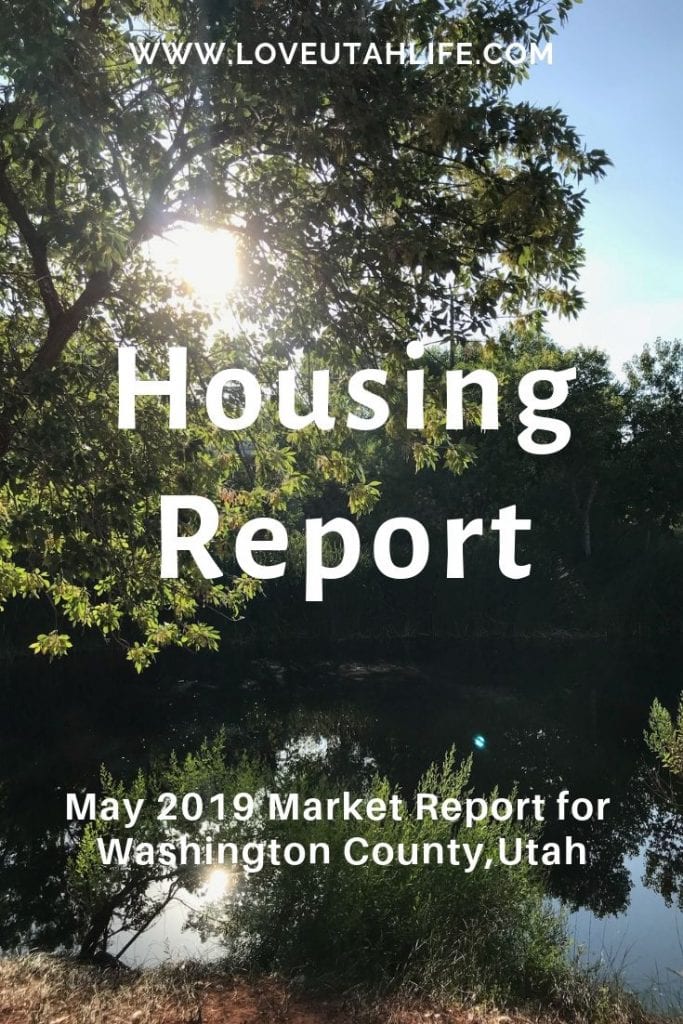 A quick Housing market recap for Southern Utah
Holy cow! The past couple months have been flying by! May is a crazy month for a lot of families with school aged kids, but it's particularly overwhelming in our house because both of my son's birthdays are in May...however, my cousin said they have 4 May birthdays so I guess it can always be "worse". I wanted to take a quick minute and talk about the Southern Utah housing market for May, 2019. Please leave a comment with your insight below and share this article if you found it helpful!
Real Estate Sales in St. George, Utah for May 2019
May was a good month for real estate in Washington County! May is historically the busiest month for sales, year after year. The cooler weather this year is keeping tourism and traffic strong and I predict 2019 is going to be a very good year for growth and sales overall.
My Favorite Houses Currently For Sale In St. George, Utah
Here are my top three favorite houses on the market right now. You can click on each flyer to visit the listing and view additional information and photos.
Centrally Located Luxury Home
I'm partial to this house because it sits right behind my son's elementary school but it looks like an absolutely amazing home regardless if you have kids in school or not. It's basically brand new with over 5000 square feet of highly upgraded living spaces as well a half acre of outdoor living space including a pool/spa and private pickleball court. The views are amazing and it's close to shopping and my favorite park in town.
The Ledges Luxury Home
I love everything about this house! It has the greatest floorplan with split bedrooms and a four car garage! My favorite aspect is the finishes and design of the interior. I would describe it as contemporary southwest decor. I love the cabinet color and tile selections. It's very eclectic but totally live-able! Plus, the lot is amazing with gorgeous high desert views and located within the gated section of The Ledges, a beautiful golf course community 7-10 minutes north of St. George, Utah.
Downtown St. George Craftsman Cottage
If you like the downtown vibe and are looking for something within walking distance to Ancestor Square and Town Square, you should definitely check out this cute house! It's newer construction with the cutest Craftsman style. The backyard is spacious and has tons of potential for either a pool or groovy outdoor living. My family and I live downtown at the moment and we love it! I've lived all over town and there is something to be said for living in the middle of the city for convenience.
Hire Me As Your Buyer's Agent!
Thanks so much for reading! If you are looking to purchase property in the St. George area and have not decided to work a real estate agent yet, I would love to help you with the process! Contact me any time or come by and visit me at The Escapes model home!
Take care,