How To Find a Rental in St. George, Utah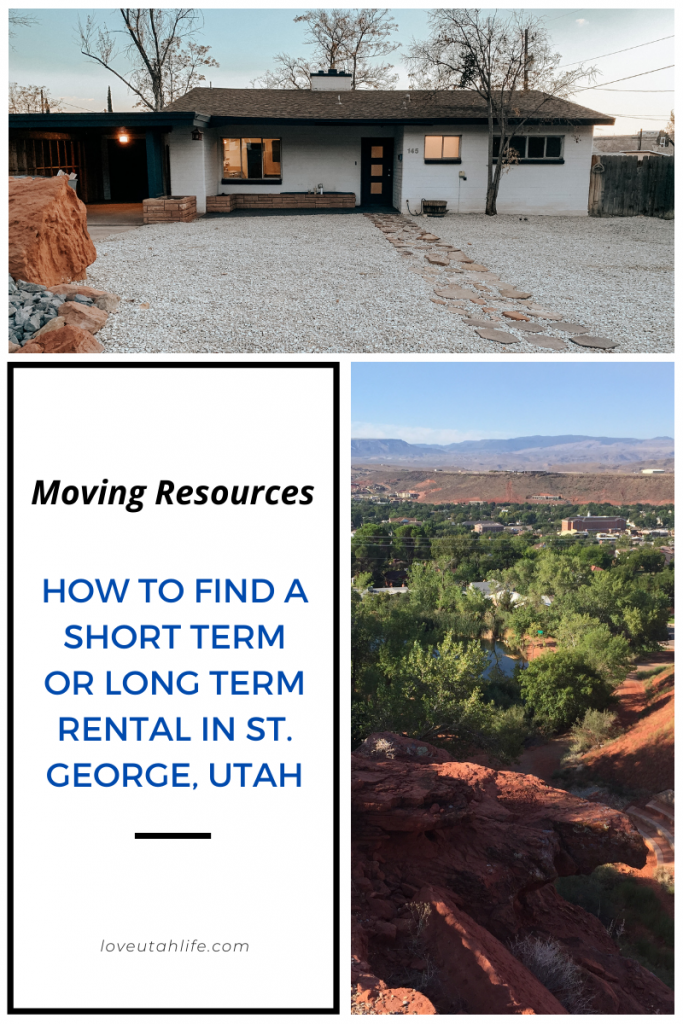 Looking for a place to live in St. George?
Maybe you've heard the housing market is a little crazy right now? One of the most common questions I get asked is how to find a rental in St. George, either while you are looking for a place to buy or even stay in for a year or two. I decided to put together this resource page in order to try to help out your rental house hunting efforts. Leave a comment if you have suggestions and you can always contact me with questions!
Oh if you haven't already watched it this video from the Johson Files describes our real estate and rental market perfectly.
St. George Rental Resources
The first place to start when you are looking for a rental is online. You will want to keep a very close eye on these websites and check daily for new listings.
If you see one you like, contact the property manager immediately and get the application process started. Most of these companies list their rentals on Zillow but you have to check Zillow independently for owner listed rentals.
Please be careful and don't fall for a scam on Zillow or Trulia or Craiglist. If you're worried about getting scammed just stick directly with a property management company.
Jensen Property St. George Rentals
Red Rock Property Management St. George Rentals
Monarch Property Management St. George Rentals
Ready to buy in St. george?
Check out all the current Washington County inventory!
How To Score a Short Term Rental
If you just need a place to live temporarily while you are house hunting, these are the best places to get started.
You need to put in your dates and find a unit that is available for monthly terms. You will then want to contact the property owner and ask if they offer a discounted monthly rate instead of the nightly rate. There will be extra fees involved with these rentals but you won't be required to put the utilities in your name and they come fully furnished as well.
When all else fails try this...
You're having a really, really, really hard time finding a rental. It's time to get creative. You can rent an RV on Outdoorsy and look for an RV pad to rent at some of the RV parks in town. Or buy your own travel trailer and once you find a permanent place to live rent it out.
There are long term hotels in St. George that make for nice short term living. I had clients stay in the Staybridge Suites for a month and loved it. They got a one bedroom suite for under $100/night and free breakfast every day.
If you are working with a real estate agent, we can send an email out to every agent in town (there's A LOT of us) and ask if anyone has any type of housing for rent. A basement, a casita, a mother-in-law apartment...we get emails like this all the time.
I've heard of people tent camping temporarily until they can find a house and even sad stories of families needing to move into the homeless shelter right now because there is such a housing shortage. I'll have to do a whole different post on our housing shortage but that will wait for another day.
I'll keep this post updated as I learn of new tips and ideas for scoring a rental. I mostly just wanted to put it all in one place for my clients because I have been sending out this information over and over and it's easier to send a quick link to my website. As always, if you have any questions don't hesitate to reach out by phone or email. Good luck with your house hunt! Hopefully this crazy market slows down soon!