Washington County Utah Housing Report – October, 2018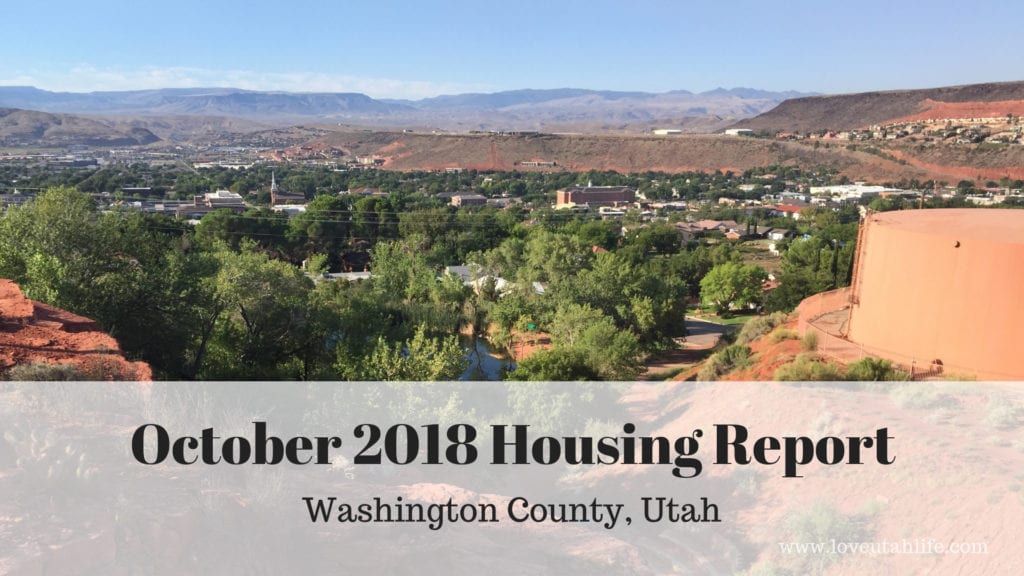 Here is the Washington County Utah housing report for October, 2018. The information is provided by the Washington County Board of Realtors MLS.
Here are some key take aways from October's statistics:
Home sales were down 8.3% from 2017
New listings are up 11.1%
Median sales price is up 12.65% from 2017
Year to date, the median sales price is up 10.48% from 2017
Please feel free to reach out to me if you would like a customized report for specific neighborhoods. I would also love to hear your thoughts or predictions for the upcoming housing market. And if you would like to receive these reports delivered directly to your inbox, signup to my blog subscription below the housing report!
The Best Washington County, Utah Real Estate Website
Also, be sure to check out The John Hook Team to search for your Washington County, Utah dream home! You can search for single family homes, condos, mobile homes, vacation rentals, raw land, subdivided lots, commercial property...and anything else real estate related! We are full time professionals who love our clients and love living in Washington County, Utah!