POLY & BARK Trattoria Side Chair Review
My Favorite Amazon Prime Deals: Metal Dining Room Chair
We were in desperate need of new dining room chairs a few months ago and I knew I wanted this style of metal cafe chair to go in our cute Hope Hill Cottage dining room/kitchen/entryway. I looked all over town because first, I hate waiting for shipping, and second, I try to shop local as much as possible (even if it's the local Target...it's still supporting our local economy...) but I couldn't find any for a decent price. They were around $100 a chair in town and that's great for someone who doesn't want to assemble their own furniture, but I decided to go the Amazon Prime route with this Poly & Bark Trattoria Side Chair at just over $100 for four chairs...and it ended up being a great choice!
Price & Style Meet Function
Our dining area is right off the entry way as you enter our little house. It's also open to the kitchen, so I wanted a very low profile chair that wouldn't take up any extra space. I also wanted a chair that would be easy to move around the house, and is stackable. This chair was just the ticket for all of our needs. Our dining room table doubles as an office desk for me while I'm catching up on emails and watching the housing market from home. These chairs are actually surprisingly comfortable!
My only drawback is this finish scratches fairly easily. While I was putting them together (they ship in two separate pieces and you attach the top to the bottom...) I realized I should have left the foam packaging on around the metal...it would have protected them while installing. It probably mentioned this in the directions that I didn't read. I'm curious if the other finishes scratch as easily and will probably buy the matching barstools in white to stack in a corner of our house for extra seating. The scratches don't bother me because they aren't overly noticeable.
Amazon Furniture Shopping
I am in love with all of Amazon's choices for home decor. A new dining room table is next on our list, as well as a chandelier. I'd love to hear which table and chandelier are your favorite in the comments! I personally love the Hairpin Table and Geometric Chandelier!
I hope you found this article helpful! If so, I'd love for you to share it on Pinterest or Facebook! Have you had good luck with Amazon furniture shopping? Lets chat about your best finds in the comments!
Thanks so much for reading,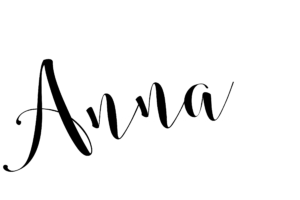 *disclaimer-Amazon affiliate links are used in this post. To read more about the Amazon Affiliate system, click here.