Wife, Mom, Real Estate Agent & Blogger
I believe the red dirt of Southern Utah runs through my veins...
I grew up in the small town of Panaca in rural Nevada, but have lived in St. George, Utah for over 20 years. My ancestors were some of the first settlers to the area and my roots run deep in this beautiful land.
I LOVE living in Utah. I love raising my family here. We enjoy visiting other parts of the world, but never regret coming back to this hometown that has grabbed a hold of our hearts.
Why We Love St. George
My husband and I have lived in most parts of the community and currently reside in the Historic Downtown District. We bought a 1950's cottage over a decade ago and are very slowly working on remodeling our dream home. We met at The Fairway Grill, a restaurant he used to own with his brother, where he was able to refine his cooking skills. Trust me when I say, I LOVE that he loves to cook! But if you ask him, he doesn't miss the restaurant life...anyone in the industry can relate. He's now a full time web developer at Tenth Muse Design and is extremely content with his current career choice.
We have two fabulous boys who keep us busy and on our toes and an adorable Cockapoo named Vinny. Our family is the most important thing in the world to us and we love nothing more than sitting in our backyard with a cold drink watching our boys play (or fight) till the sun sinks over the Black Hill on the west side of town.
I hope you will enjoy learning more about why we love Utah life! Please follow me on all my social media channels for more fun resources on life in Utah and don't hesitate to reach out to me if you have any questions!
Thanks for reading,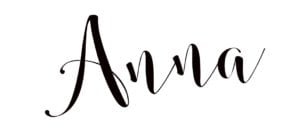 Follow me on social media!