The Best Time to Sell Your House in Southern Utah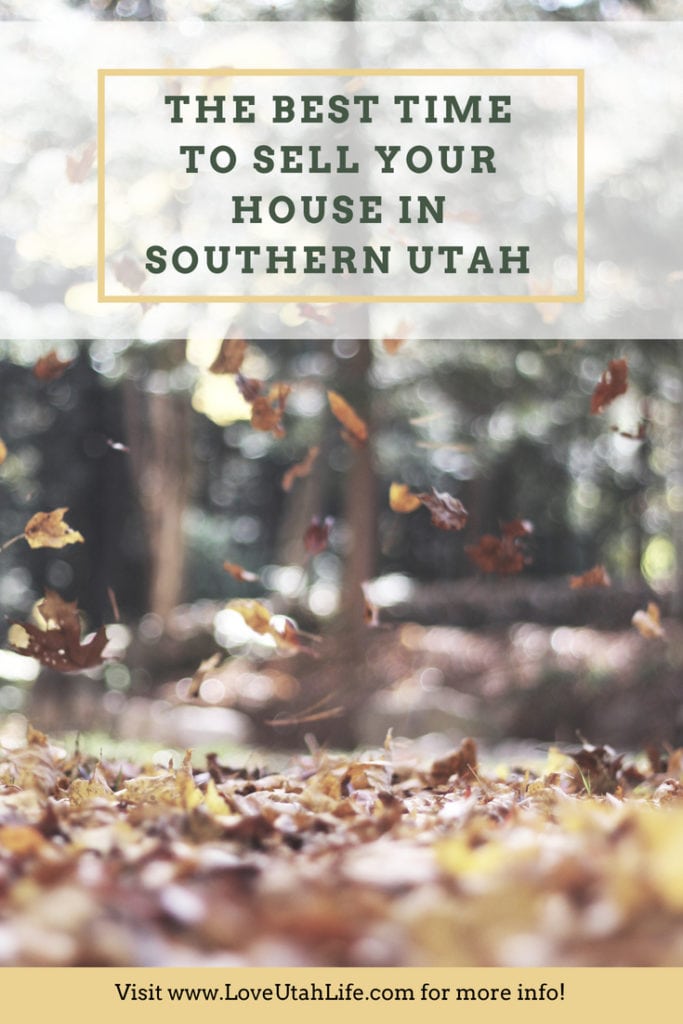 What's not to love about Fall in St. George?
The temperatures are still toasty in St. George in late August, but fall is in the air.  The mornings are cooling down, and the sun is rising later and later every day. The local vineyards are preparing for harvest, and our pomegranates are almost ready to pick. It truly is a magical season! I've talked to a lot of people who are thinking about selling their home or a piece of property, and while the Southern Utah real estate market has been booming all year long, the fall season is definitely the best time to sell your house in Southern Utah.
Not only is our weather AMAZING until after Thanksgiving, but the county comes alive with activities for almost three months straight!
The biggest of which are the St. George Marathon, followed by the Huntsman World Senior Games. Another huge event is the Red Bull Rampage which is happening the last weekend in October this year and draws thousands of spectators to the area. Spectators who probably will be thinking "Wow, this is a really great area! I wonder if there are any houses I would like to buy?"
So, if you've been on the fence about putting your house on the market, don't wait! You've got a few more weeks to get it in tip top shape! Clear out as much clutter as possible, dust off the ceiling fans, touch up paint, and fix any major repairs you've been waiting to do. It's a lot of work, but prices are going up daily and it'll be well worth it.
Contact me for a market analysis on your home and we can go over our marketing strategy for The John Hook Team. Talk to a few real estate agents and choose one you feel comfortable working with.
Click below for more information about our team and as always, let me know if you have any questions about the Southern Utah Real Estate Market!